Visionary Egyptian artist Youssef Nabil uses a variety of expressive media – from photography, painting and film to installations – to convey his educated and multifaceted vision of a culture suspended between tradition and the contemporary.
Born in Cairo in 1972 and currently living in Paris and New York City, Nabil was already an established artist sought after by collectors across the globe by the time he made his first film, You Never Left (2010), an eight-minute short starring Fanny Ardant and Tahar Rahim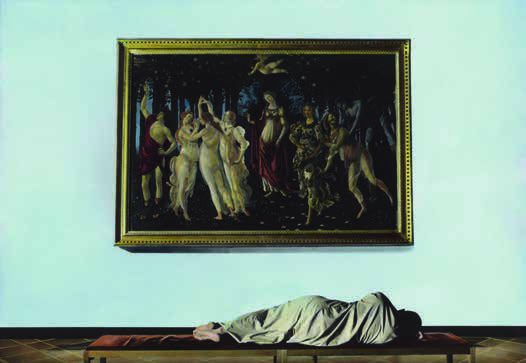 Set in an allegorical place that serves as a metaphor for a lost Egypt, it combines past and present, nostalgia and solemnity, demonstrating the pervasive and many-sided influence of cinema – both Hollywood and Egyptian – on the artist's imagination. Indeed,
Nabil is very well known for his photographs of Egyptian and international celebrities – including Catherine Deneuve, Charlotte Rampling, Isabel Huppert and Alicia Keys, all depicted as veiled women.
These and other works by Nabil are currently on view in his first major comprehensive survey exhibition, Youssef Nabil. Once Upon a Dream, at Palazzo Grassi until 10 January 2021 (the museum is owned by French businessman and patron of the arts François Pinault, whose private collection includes several of Nabil's pieces). Curated by Matthieu Humery and Jean-Jacques Aillagon, Once Upon a Dream features over 120 works spanning the artist's career.
The exhibition is accompanied by a catalogue containing a remarkable essay by Linda Komaroff, curator of Islamic art and head of the Middle East Art Department at the Los Angeles County Museum of Art, as well as the transcription
of a conversation between Nabil and Egyptian writer André
Aciman, author of the novel Call Me by Your Name, which was adapted into a film directed by Luca Guadagnino in 2017.